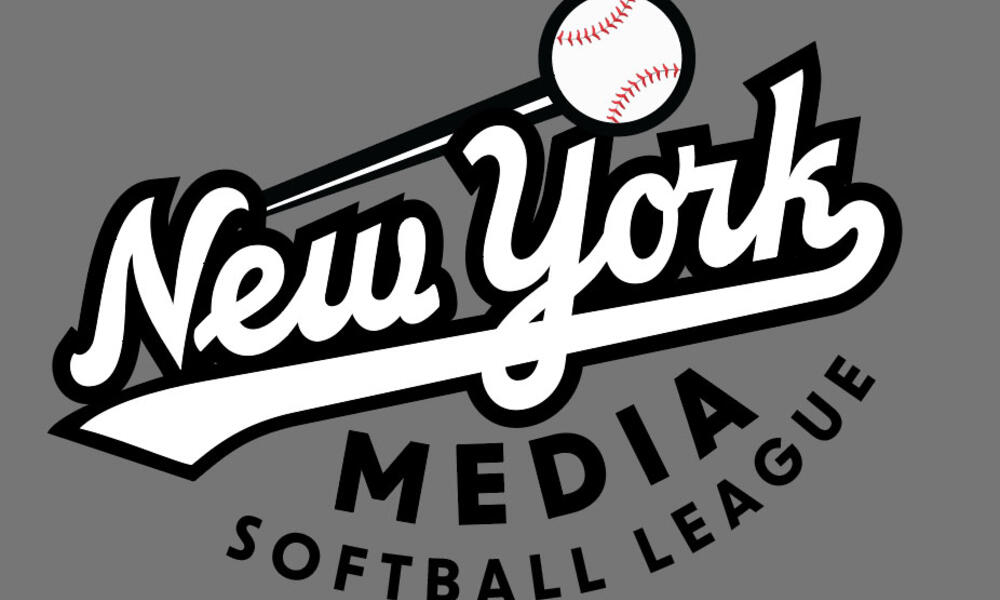 This is 16th season of the New York York Softball League. The league was founded in 2007. We missed a year due to Covid in 2020.
The league now consists of six teams: BuzzFeed, Chartbeat, Euromoney Institutional Investor, High Times, Forbes and Wall St. Journal. Chartbeat is the defending champions.
The NYMSL is sponsored by Cornbread Hemp.
May 10
WSJ 17 @ BF 14 (ERP #3, 6 pm)
May 12
EU 7 @ CB 18 (MP #2, 6 pm)
May 22
EU 16 @ BF 17 - 9 innings (ERP #4, 6 pm)
June 1
EU 3 @ HT 8 (HP #2, 7 pm)
June 6
FB 3 @ WSJ 4 - 8 innings (NM #10, 5:30 pm)
June 7
CB @ HT (GL #1, 7 pm) - postponed due to poor air quality
June 8
EU @ FB (RP #6. 7 pm) - postponed due to poor air quality
June 14
BF 6 @ HT 5 - 10 innings (HP #6, 6:30 pm)
June 15
BF 3 @ WSJ 1 (NM #10, 5:30 pm)
EU 19 @ FB 22 (RP #6. 7 pm)
June 22
CB 9 @ FB 5 - 8 innings (RP #6, 7 pm)
June 23
WSJ @ HT (GL #1, 6:30 pm) - rained out 
June 29
EU 3 @ WSJ 10 (NM #10, 5:30 pm)
June 30
CB @ HT (GL #1, 6:30 pm) - postponed due to poor air quality
July 6
HT 6 @ FB 0 (RP #6, 7 pm)
July 7
BF 1 @ 13 CB (MP #2, 6 pm)
WSJ 5 @ EU 7 (NM #9, 6 pm)
July 11
CB 8 @ BF 6 (ERP #4, 6 pm) 
July 13
BF 2 @ FB 6 (RP #6, 6 pm)
HT 10 @ WSJ 8 (NM #10, 5:30 pm)
July 14
HT @ CB (MP #2, 6 pm) - postponed due to wet field
July 20
WSJ 11 @ FB 8 (RP #6, 7 pm)
HT @ BF (NM #9, 6 pm) - postponed 
July 27
CB 0 @ WSJ 1 (NM #10, 5:30 pm)
BF @ EU (GL #4, 6 pm) - postponed
July 28
FB 13 @ HT 10 (HP #6, 6:30 pm)
Aug 3
HT 2 @ BF 3 (NM #9, 6 pm)
Aug 4
FB 13 @ CB 16 (MP #2, 6 pm)
HT 8 @ EU 4 (NM #9, 6 pm)
Aug 11
WSJ 7 @ CB 8 (MP #2, 6 pm)
FB @ EU (NM #9, 6 pm) - postponed due to wet field
Aug 16
WSJ @ HT (HP #6, 6 pm) - postponed due to wet field
Aug 18
CB 33 @ EU 2 (NM #10, 6 pm)
Aug 21
FB 2 @ BF 3 (ERP #4, 6 pm) 
Aug 24
WSJ @ HT (NM #9, 6 pm) - rained out 
Aug 25
BF @ EU (ERP #5, 6 pm) 
HT @ CB (MP #2, 6 pm) - canceled due to wt field
Aug 28
FB 6 @ EU 7 (NM #9, 6 pm)
Aug 30
WSJ 10 @ HT 9 (HP #2, 6 pm)
Sept 9
NYMSL Playoffs
GL #1 & 5, 2-5 pm
Semifinals
HT 4 @ CB 12
BF 2 @ WSJ 5
Championship Game
WSJ 2 @ CB 18
Consolation Game
HT 0 @ BF 9
Teams
BF = BuzzFeed
CB = Chartbeat
EU = Euromoney Institutional Investor
FB = Forbes
HT = High Times
WSJ = Wall St. Journal
Fields
ERP = East River Park, Manhattan
HP = Heckscher Playground, Central Park
GL = Great Lawn, Central Park
MP = McCarren Park, Brooklyn
NM = North Meadow. Central Park
RP = Riverside Park, Manhattan
Champions
2022: Chartbeat
2021: BuzzFeed
2019: BuzzFeed
2018: High Times
2017: High Times
2016: Wall St. Journal
2015: Wall St. Journal
2014: High Times
2013: Institutional Investor
2012: Wall St. Journal
2011: Wall St. Journal
2010: Wall St. Journal
2009: Wall St. Journal
2008: BusinessWeek
2007: High Times