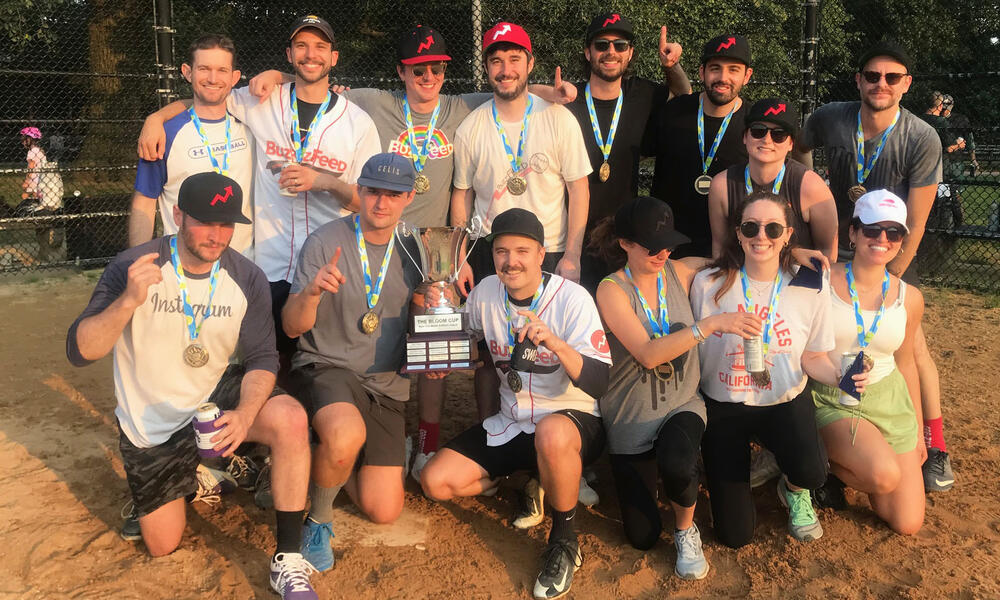 BuzzFeed became the third team to repeat as NYMSL champions on September 12 in Central Park, defeating High Times 4-1 in the title game.
The popular news website has held the Bloom Cup trophy now since 2019. They beat Wall Street Journal that year. Due to the pandemic, the 2020 season was canceled. Play resumed in 2021 as BuzzFeed swept through the regular season winning all but one of its games (to High Times by one run).
While BuzzFeed blanked Chartbeat 4-0 in their semifinals match, High Times came back from an early 3-0 deficit to vanquish Forbes, 5-3, setting up the finale between the league's two top teams.
BuzzFeed scored single runs in the third and fourth innings and tacked on two more in the sixth. Pitcher Dorsey Shaw allowed just one run in the seventh in route to the victory.
At 11-1, BuzzFeed led all teams, followed by High Times (10-2), Forbes (7-5), Chartbeat (5-7), Wall Steet Journal (4-8), New York Public Radio (2-9-1) and Institutional Investor (2-9-1).
Wall Street Journal has won six NYMSL titles (including four in a row from 2009-2011, plus in 2015-2006). High Times is next with four titles (including back-to-back titles in 2017-2018, plus in 2007 and 2014). The only other teams to win the league title are Institutional Investor (2013) and Business Week (2008).